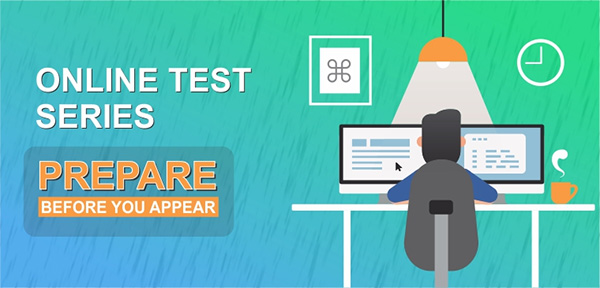 The mock tests provided would be critical in identifying the right strategy. It enables the students to discover the best strategy that is the best fit. In this way, each student discovers, over time the right way/ method of preparation, rightly identifies the weak and the strong areas, and plans the preparation accordingly. It is important to observe that the strategy varies for every individual, and this must be left to the students to discover their own, mock tests are the best way to do that.
You need to get familiar with computers and computer-based exams before taking the actual exam.
The best way to improve and strengthen your examination training is to write the mock exams. Besides, the intensive practice of finding the answers to the questions asked in the tests can help you prepare strongly for the final exam and also improve your level of confidence. We will recognize the advantages or benefits of taking mock tests below.
Some of the benefits of taking the Online Mock Test Series are given below.
It help students to have proper time management abilities in highly competitive exams.
It help in revising. The main mock test series allows you to study all topics and key formulas.
Knowledge of the test pattern: Students must be aware of the type of questions asked in the exam, the overall marks, and the level of difficulty of the questions asked. Here you can understand the actual exam pattern using the JEE Key mock tests.
Performance Evaluation: Kareer Guru Academy provides you with a thorough review summary of the mock test taken at the end of each test. This lets students evaluate their success (where and what needs to be improved).
Help Improve Pace and Accuracy: Test Series online helps to increase the speed and accuracy of testing. It helps to solve the whole paper on time and to score higher as a result.
Motivation and self-confidence: The student's performance gets better day by day by taking the online mock test sequence, which gives him/her enough motivation to do well in the examinations. Self-confidence is often achieved by seeing the review of results and improved ratings.
Kareer Guru Academy provides a wide range of mock test series of both JEE Main and JEE advanced for their students.
Kareer Guru Academy test series provide:
Different level of Practicing Questions Easy medium & difficult
In-depth Analysis & Report Card
Questions based on Simulation Technique
Self-Explanatory Video Lectures
al & Full-length test for better support
Monthly Current affairs timeline
It has three different test series namely basic, advance, and ultimate, to match the needs of different students
Kareer Guru Academy offers the option of retaking the whole test, for revision purposes.
---
Class 11th
18 chapter wise test
5 full length test
Class 12th
18 chapter wise test
5 full length test
Repeaters
36 chapter wise test
10 full length test
NTSE
10 chapter wise test
5 full length test